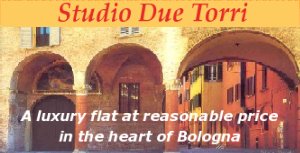 Via Inferno 24 - 40100 Bologna (BO) Italy - e-mail: house2005@zanasi.com
Useful tips by Kate Gralton: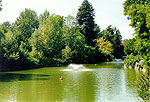 "Try jogging or walking in Giardini Margherita in the mornings it's completely empty. Stick to the paths though.
The Asinelli Tower is a better bet. It's the taller of the two towers that symbolise Bologna and is found at the end of via Rizzoli. The climb up is a pretty good aerobic workout and you can try running it two steps at a time to really work those thighs. Just when you think you are going to die, you're at the top, with incredible views of Bologna and rumoured sea views on a clear day.



Get yourself a bicycle. It changed my life when I got one. You can actually get around much faster than catching the bus. It's one of the great pleasures of living in Bologna. It's a small enough city to get around, car drivers are very bike-friendly and you can park anywhere. Somehow it's all enhanced if you're cycling. And you remember that you love living here."