ABOUT BOLOGNA
Bologna is an historic city of North
Italy famous for:
- the best preserved medieval
centre with miles of porticos
- high level cuisine and food, as
Balsamic vinegar, Parmigiano Reggiano
- the oldest University of the world

Bologna is also the major hub in North
Central Italy. You can do day trip to:

- Florence and the Uffizi Gallery
(1 hour travel)

- Venice and Canal Grande
(2 hours)
- Milan and Leonardo's Cenacolo
+ the fashion streets (1,5 hour)
- Rome and the Vatican (2,5 hour)
- Ravenna and its byzantine mosaics
(1 hour)
- Mantua and the Ducal Palace
with Mantegna frescos (1,5 hour)
- Ferrara and the Romanesque Dome
(1 hour)
- Verona and the Arena + Giulietta
and Romeo's balcony (2 hours)
NEXT AT BOLOGNA FIERE
Next upcoming exhibitions
at Bologna Fiere
from Cersaie to Motor Show
from Cosmoprof to Linea pelle
to Children's book fair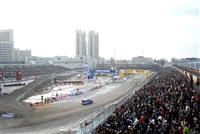 WE SUGGEST:

A trip in the countryside:
B&B ALLE CASCATE
FANANO (MO)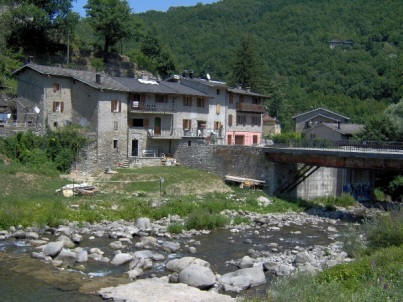 OFFICIAL SITES


Bologna Bus Company


Cotabo Taxi site


Cat Taxi site


Street traffic news


Weather forecast in Italy


Yellow pages


Marconi International
airport


Fair district


Bologna University


Johns Hopkins University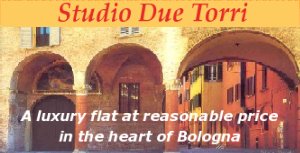 CENTRAL flat available for weekly/monthly rental
directly By owner
NO AGENCY FEES
ALL INCLUDED RATES

Suitable for 2(+1) people

Via Inferno - Bologna (BO) Italy
e-mail: house2005@zanasi.com

Free Internet!- Included in the rate Internet Key
Exceptionally located:
Primary location in central Bologna,
residential, safe and quite area
crowded of cafe and restaurants
under the Two Towers

At walking distance to:
- University,
- Piazza Maggiore and museums
- shopping streets
- food market,
train and bus station.
Direct bus to Bologna Fair District.
Fully equipped studio:
Aprox. 450 square feet,
second floor with elevator
- full kitchen with dishwasher and microwave oven
- shower bathroom
- really comfortable new queen size bed
- flat 22" TV (Digital Terrestrial television), is also PC monitor
- DVD player
The apartment is no smoking
Rates include:
- all utilities: heating, gas, electricity, condominium
- air conditioning
- internet key flat
- bedlinen and towels
- a book shelf with English books and touristic guides in English about Bologna and Italy at your disposal

OUR GUESTS SAY:

Jasmine and Pasquale - LONDON - UK
The flat is cozy, warm and ideally situated.
We did not visit Bologna – we lived here for a week!
Many thanks to Tiziana and Fausto, who made us feel very welcome

Gavin and Julie - LOS ANGELES - CA - US
Via Inferno has been our home for the last four weeks;
our base-camp for our many excursions to Florence, Venice,
Verona, Rome, Rimini, Modena, and so many other
destinations, as San Remo, Nice and Montecarlo.
Yet, always, via Inferno has been a place we can look forward to returning after a sleepy train ride home.

photo gallery


the apartment


location (Google Maps)


the area


facilities


how to get there


rates


how to book


our guests say


what to do in Bologna and around


maps of Bologna